In many ways, fans of Charlie's Angels more or less have Kate Jackson to thank for the show's existence. Having successfully worked with producers Aaron Spelling and Leonard Goldberg on The Rookies for the first half of the 1970s, they all wanted to work together on a new project as that show was coming to a close.
Jack Condon, co-author of The Charlie's Angels Casebook, notes that when Kate was on that show, "It was an all male cast except for her, but she received more fan mail than any of the other regulars, so producers knew they wanted to put Kate in some sort of vehicle. But there were different phases of that vehicle."
In a sense, the initial concept was born as a kind of hybrid of Diana Rigg's Emma Peel on the British spy television series The Avengers — a series Leonard truly loved — and the spy series Honey West from the 1960s, which Aaron produced for actress Anne Francis. Overall, the idea was to create a vehicle with a strong female — or females — at its center
'Charlie's Alley Cats'?
Jack points out that that first show was going to use an acronym of its three characters of Allie, Lee, and Katherine as the title The Alley Cats. "They were going to be characters like Emma Peel who would be leather-clad, karate-chopping women who would fight crime. To write the script, they turned to Ivan Goff and Ben Roberts who had recently been working on the Mike Connors series Mannix. They penned the script and Aaron and Leonard met with Kate."
Reflects the author, "Kate thought it would eventually be kind of a Cagney & Lacey type thing where it would be a very dramatic program showcasing women. Kate liked the idea, but she poo-pooed the name Alley Cats. She just didn't like it, and supposedly while they were having a discussion about this show — and this almost sounds made up — Kate said that she saw a painting of three angels on Aaron's wall. That's where she said, 'I don't like Alley Cat, that sounds too gruff. Why don't we call them angels?' And they liked the way that sounded."
Elaborating on that, Mike Pingel, author of Channel Surfing: Charlie's Angels, and webmaster at charliesangels.com, says, "The story is that they were in Frank Sinatra's old bungalow and on Aaron's desk was a speaker. Kate said, 'He talks to them through that.' So she had the idea of how to create it and the idea that they talk to their boss mysteriously. I guess she had many different ideas that she went in to that meeting with."
RELATED: Adrienne Barbeau: 50 Years of Her Beautiful Life From 1970 to 2020
Why did Kate Jackson leave 'Charlie's Angels'?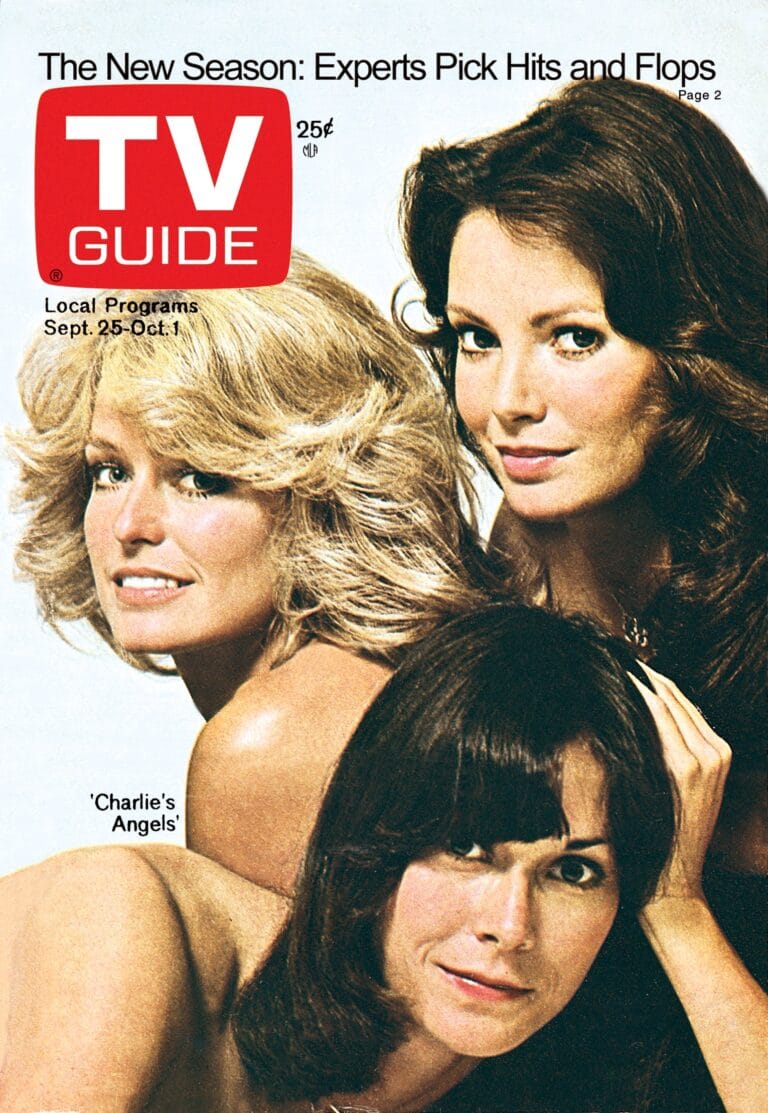 As the show — which is currently airing on the Cozi TV network — went on, though, it tended to move further away from what everyone had thought would be a somewhat more serious role. Mike explains, "The ladies wanted to expand their characters and the producers were, like, 'We have a formula, it's working and we're going to keep with it.' Sometimes they had great scripts, but as it went on it got dumber. Especially in the last couple of seasons, they repeated a lot of stuff. The first season is kind of more serious. It was a 10 p.m. show and the girls were dealing with more taboo kinds of things like prostitution, drugs, and robberies. Those things were done in other seasons, just not as seriously. The first season, the way it was written, it was more like Policewoman and more gritty. But it started moving towards a fluffier side, because it moved to 9 p.m. and they were appealing to children, too. Scripts could be on point, but sometimes they were more focused on the hair and the outfits."
Nonetheless, to say that the idea worked would be to mangle the word understatement. Obviously, Charlie's Angels became a full-blown phenomenon in the 1970s, the impact of which continues to be felt to this day, but as far as Kate was concerned, the show would gradually lose its appeal.
Was Kate Jackson in 'Dark Shadows'?
She was born Lucy Kate Jackson on October 29, 1948, in Birmingham, Alabama. The Boston Globe offered, "Daughter of a banker, she did little about her acting pretensions as a child: 'Mainly I just fantasized about being a celebrity and having people ask me for autographs, so I would practice signing my name during the day.'"
While attending Birmingham Southern College, she studied speech and the history of theater. In a 1972 profile, The Indianapolis News noted, "She had two years at the University of Mississippi and had done some local commercials for TV in Birmingham when in the summer of 1968 she went to Stowe, Vermont to work as an apprentice in a stock theater. 'I met a lot of New York people there. That fall, I felt I had to go to New York while I had a couple of friends. If I waited a year, I would have been forgotten,' she said."
Moving to New York City, she attended the American Academy of Dramatic Arts to study acting. Her first job was as an NBC page, providing tours at Rockefeller Center when she heard about auditions for the daytime horror soap opera Dark Shadows (which you can learn much more about at the Collinsport Historical Society), definitely as big a phenomenon in its day as Charlie's Angels had become.
"I was out of school for two months when I auditioned for producer Dan Curtis, who was casting new roles for Dark Shadows," she said. "There was a big flock of people there and I was petrified. But somehow I went to work four days later and the job lasted a year. It was a lucky thing, because there wasn't that much work in New York. It was great training, because I was working four days a week. I learned to scream a lot and I learned about ghosts and spooks. When I was back home in Birmingham and went to the dog races, I got excited and screamed. A woman three rows down in front turned around and said, 'I know that scream. You're in Dark Shadows, aren't you?' People who can't put a name on me stare at me now. Makes me feel like I'm dressed like a freak, but the ogling means I'm becoming known."
And Kate knew herself, particularly the feeling she would get on occasion which demanded a change in life. Reported The Star Press of Muncie, Indiana, "Back in Birmingham, Alabama, Kate grew up with a 'vague notion in the back of her mind' of becoming an actress. She performed in school plays, wrangled a few regional television commercials, studied drama at the University of Mississippi, and then headed for New York. 'I believe in instinct. I knew it was time to go. I felt the same about leaving New York for California. There comes a moment when you must strike out."
RELATED: 50 Fabulous Stars From the 70s Then and Now
Before doing so, she starred in the 1971 film version of the show, Night of Dark Shadows, which, unlike its predecessor (1970's House of Dark Shadows) was not based on a storyline from the TV show, but instead focused on witchcraft and supernatural possession.
She was a 'Rookie' before she became an 'Angel'
Once arriving in California, she managed to be cast in a pilot that didn't go to series, but writer/producer Stirling Silliphant saw her work in it and cast Kate in a pilot of his own, The New Healers, in which she was cast as a nurse. As she noted, "Neither of the pilots sold, but if it gets you something else, it's as good as if it did sell." Well, with that in mind, it paid off big time as she was cast as Nurse Jill Danko in her first primetime series, The Rookies.
The show led to several TV, movies, including cult favorite Satan's School for Girls, which was also produced by Aaron Spelling, and all of that, in turn, led to Charlie's Angels, where her character of Sabrina began fairly different than what she became.
"The role was supposed to be extremely regal and beautiful; when she walked into a room, men would just fall at her feet, because she was so beautiful," Jack Condon offers. "Kate, who in real life is not known for her glamour, thought that would be a departure for her, so she ultimately decided to be Sabrina Duncan, the character who wore furs and beautiful outfits in the pilot. So they gave Kate's original role, who was more scrappy and streetwise, to Jaclyn Smith and Jaclyn ended up with Kate's 'A' plot, which is why she was in the whole show."
He points out that at the time, Kate was not a breakout star, though because she was surrounded by male actors on The Rookies, that did allow her to stand out. "On Charlie's Angeles," he says, "she was the first hire and she was the star, but if you watch the show, none of them were overpowered by the others in each episode. All of them had equal time and even when Farrah became the phenomenon she did, they didn't focus episodes on her as they did on, for example, Happy Days with Fonzie. Or Welcome Back, Kotter, where they gave John Travolta all the lines."
Kramer vs. Kate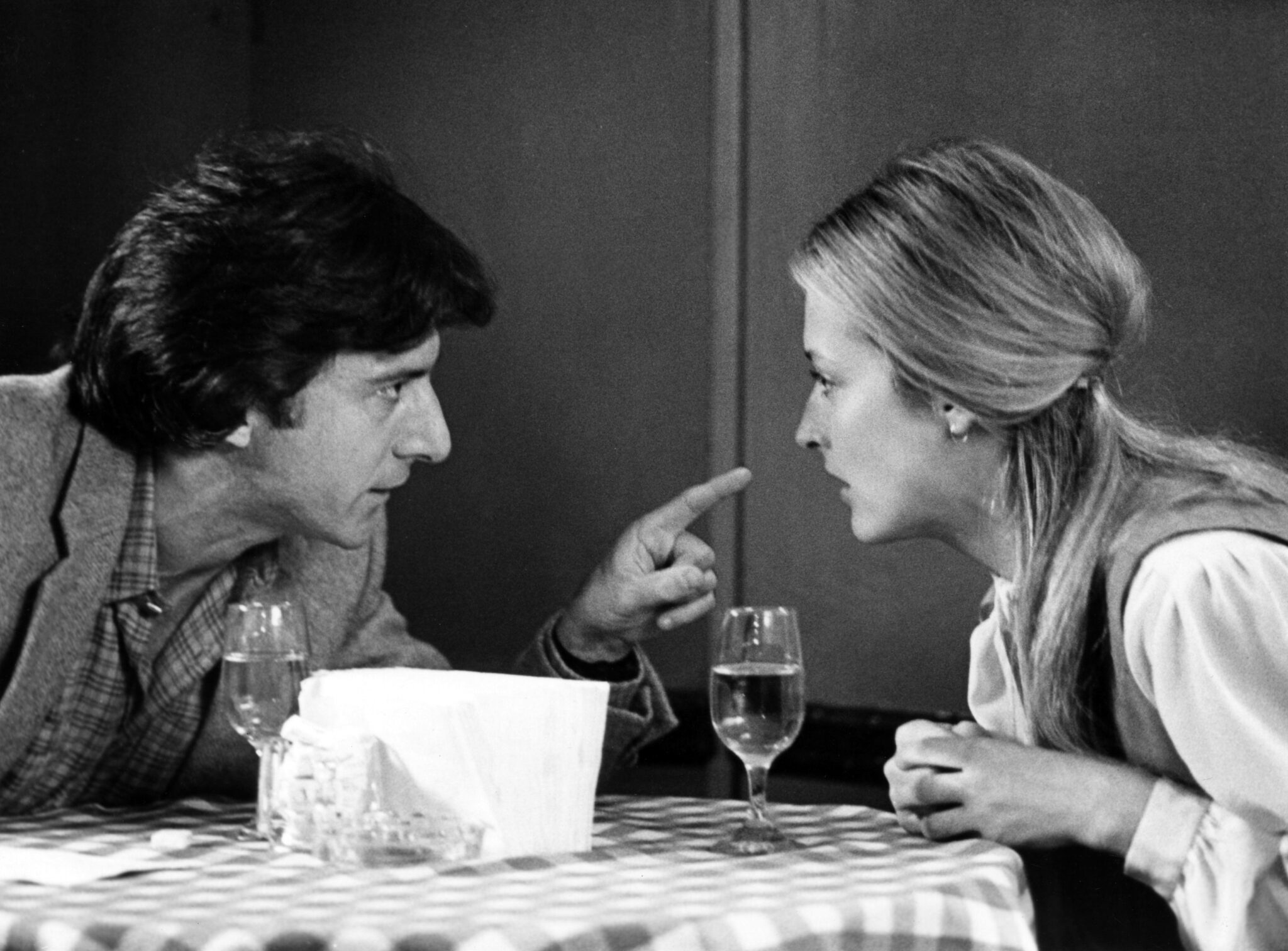 Kate's affection for the show really began to fade when she had the opportunity to star in the acclaimed film Kramer vs. Kramer opposite Dustin Hoffman, but when that film's production schedule got pushed back, Aaron and Leonard refused to adjust her Charlie's Angels schedule, so, instead, the role went to Meryl Streep.
Mike Pingel opines, "I guess they were afraid she would become a big movie star and leave, but it backfired, because the fact is they didn't let her do the movie and she ended up leaving anyway. Kramer vs. Kramer would have been a breakout role for her. She is a serious actress with Dark Shadows, The Rookies, and Charlie's Angels. She'd done some movies between them, but at that time TV stars really didn't become movie stars. There was no crossover like there is today. If you were a TV star, that's how people viewed you. Same thing with a movie star. Her departure was by mutual decision, but if you read the tabloids at the time, there were a lot of reports that she wasn't very nice on the set."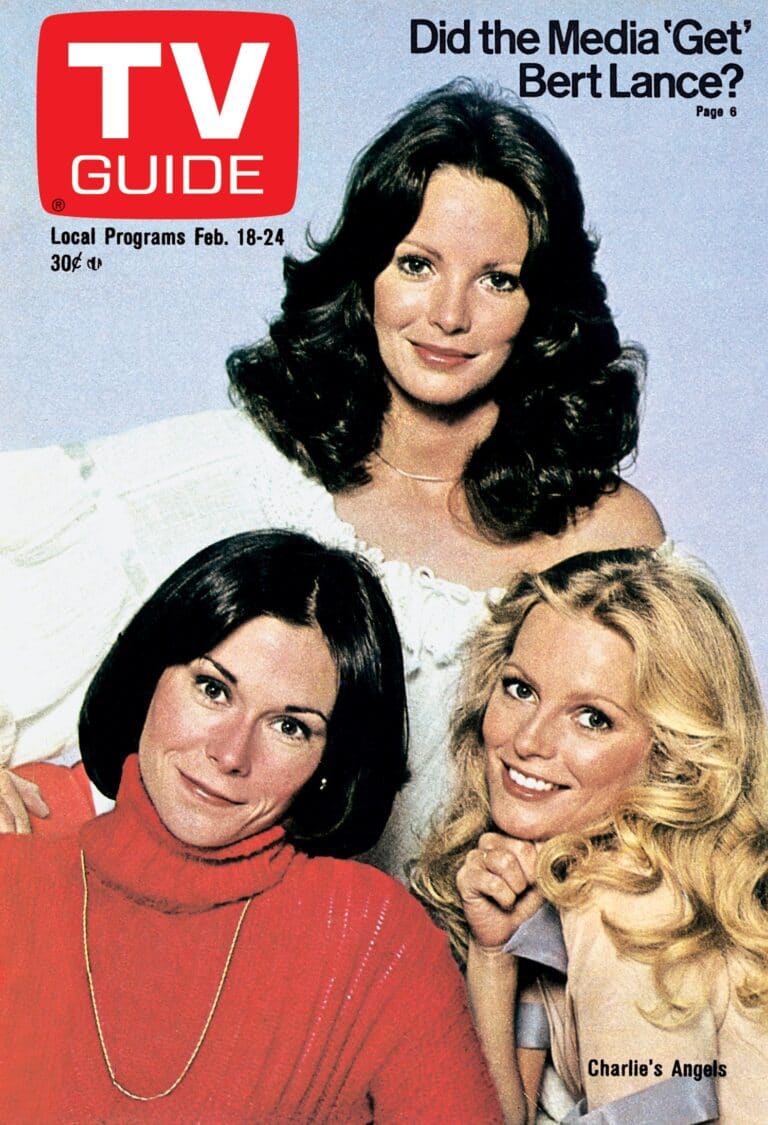 "She was disenchanted with the show," concurs Jack, "and she admits she was difficult. Her focus on it started to wane. Remember, in the beginning she wanted to be the glamorous one, but I think in competing with Farrah and Jaclyn, she kind of went back to her old ways of flannel shirts, turtlenecks and all that. She wouldn't dress up, she wouldn't wear glamorous outfits."
When Kate left the show in 1979, they brought in Shelley Hack as the third Angel, at which point Aaron said they were going to start going "sophisticated chic" with the look. Jack states, "So the girls would show up at the office in more glamorous dresses and things of that nature, but because the ratings went down, they went back to bikinis."
Seeking Credibility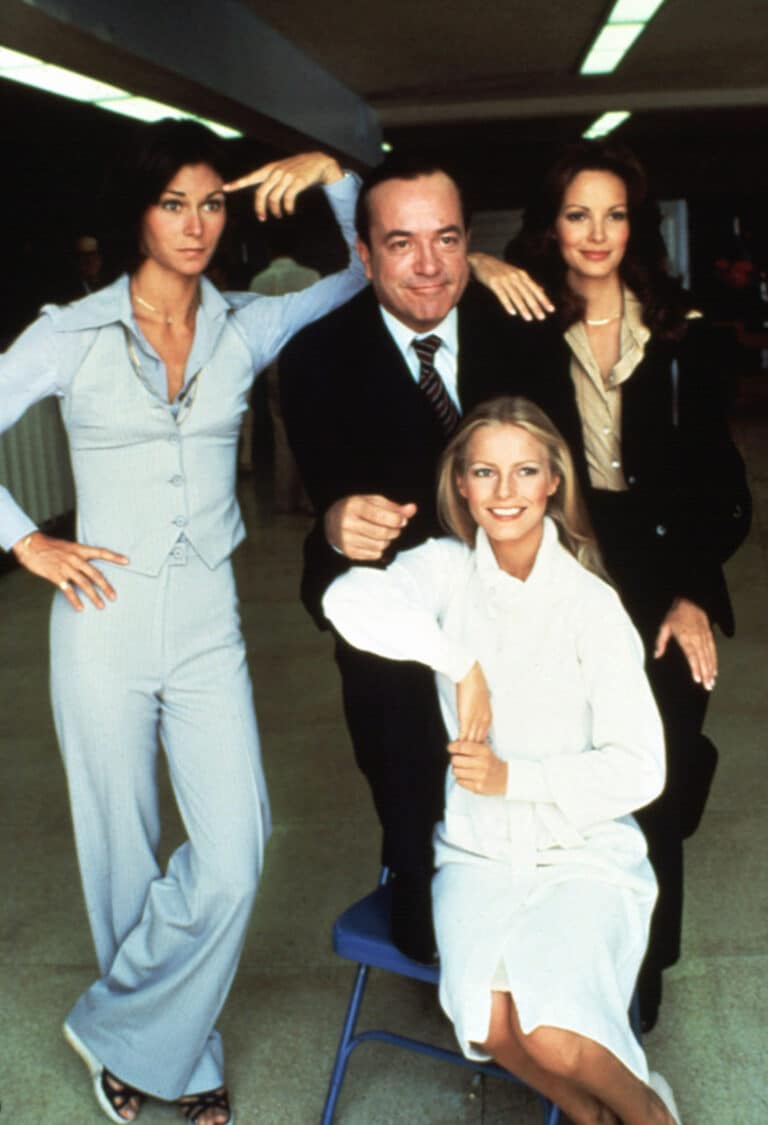 Following her departure, Kate offered her own explanation while talking to People magazine. "What it comes down to is I got tired of them and they got tired of me," Kate explained. "I've glad I've been able to hang up the halo. For the first two years of the show my life was geared to work. Even though those millions of people around the country know me and like me, they aren't in my living room at the end of the day when I'm lonely and hassled. I don't want to sound artsy, but an actor needs time to sit back and let a little life filter in. When you're running on empty, you can't go very far. Maybe I can regain some credibility as an actress."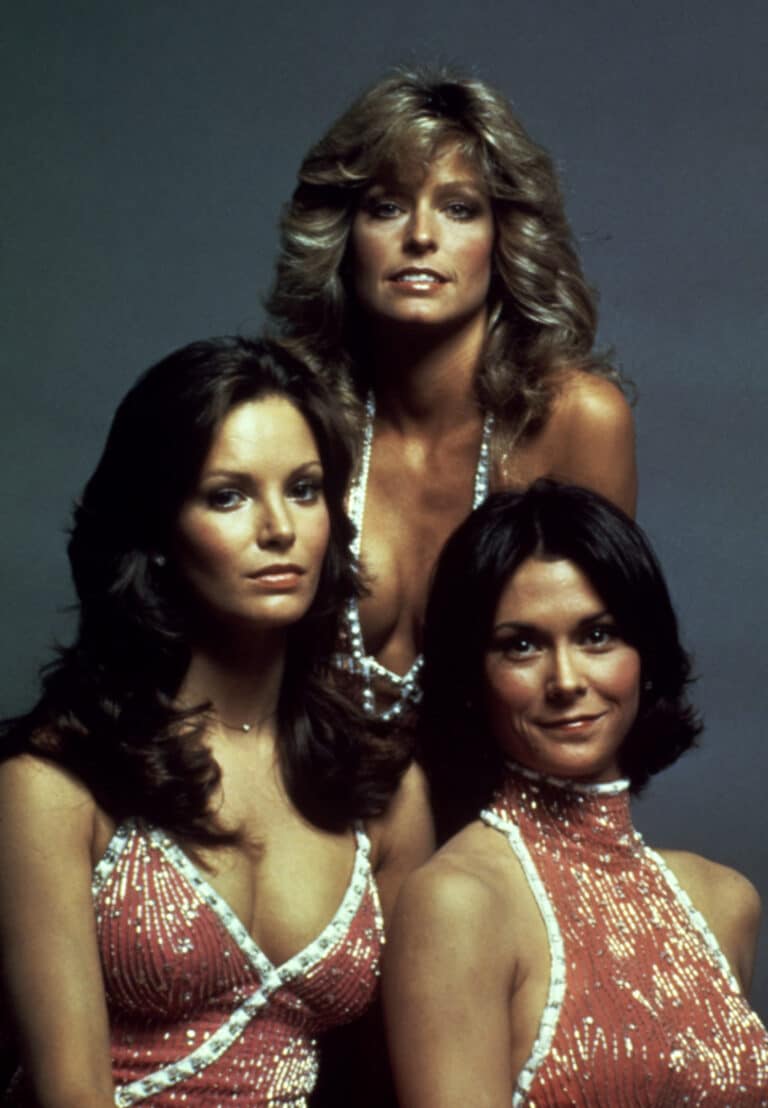 One point she made a few years later was the fact that her departure from Charlie's Angels was indicative of her leaving television behind her. "I didn't turn my back on television at all," she said. "It's too powerful and too important. And I didn't look down my nose at it either. But in that particular television series, I had gone as far as I could go. I was a little bit frustrated, because it seemed to me that the scripts were going down in their level of intelligence.
'Scarecrow and Mrs. King'
Between 1979 and 1983, she appeared in the feature films Dirty Tricks and Making Love, and in the TV movies Topper, Inmates: A Love Story, Thin Ice and Listen to Your Heart. Then, in 1983, she co-starred with Bruce Boxleitner in Scarecrow and Mrs. King, a romantic comedy-drama detective show in which her divorced housewife character Amanda King finds herself involved with special agent Lee Stetson. Their relationship starts off as adversarial, they become friends and eventually lovers, getting secretly married in the end (secretly so as to keep her family safe).
Promoting the show, Kate spoke to The Herald-News of Passaic, New Jersey, explaining, "After I gave up being an Angel, I had plenty of offers for other series, but I wasn't ready … Scarecrow and Mrs. King is not a silly show. In the pilot, two people are killed and we are in real jeopardy every week. I still hadn't seriously considered a series when this came up, but the script handed me was too good to pass up. I wanted to work. I always want to work, and at that time my big daily decisions involved who to play tennis with or where to eat lunch. When I read this script, I knew it was what I had been waiting for."
'Baby Boom'
With that show ending its run in 1987, Kate next moved on to Baby Boom, based on the Diane Keaton film of the same name. It was something she fully embraced, telling The Pittsburgh Press, "I have had TV work that has gotten attention before, and I think that I have been good in things before, but I think this is probably the most solid thing artistically — and I feel free to use that word when I'm speaking of this project because it's an artistic endeavor as well as a commercial one.
"I really think this is going to open other doors," she continued. "I've never really been ready for a movie career, and quite frankly I didn't know if it was ever going to happen. But it only made sense for me to do another series if it was a unique project. This might be the best role I've ever had."
Unfortunately, it didn't last, Baby Boom not even making it out of the 1988 fall season. After that, Kate stuck primarily to TV movies and episodic guest appearances, the last being in a 2007 episode of Criminal Minds. With the exception of the reality show Shear Genius, for the most part, she stepped out of the spotlight.
Did Kate Jackson Ever Marry?
In her private life, Kate had been married to Andrew Stevens from 1978 to 1981 (their divorce being particularly bitter with her accusing him of "driving a brink's truck up to my bank account"). After that, she married New York businessman David Greenwald, which only last two years beginning in 1982. Finally, there was Utah ski lodge owner Tom Hart, who she was married to from 1991 to 1993. In 1995, she adopted a son whose name became Charles Taylor Jackson.
Significant, too, is the fact that Kate has dealt with two bouts of breast cancer. Then doctors discovered she had been born with atrial septal defect — a previously undetected tiny hole in her heart, which led to her undergoing open-heart surgery. Wonderfully, she made it through it all and has kept ongoing.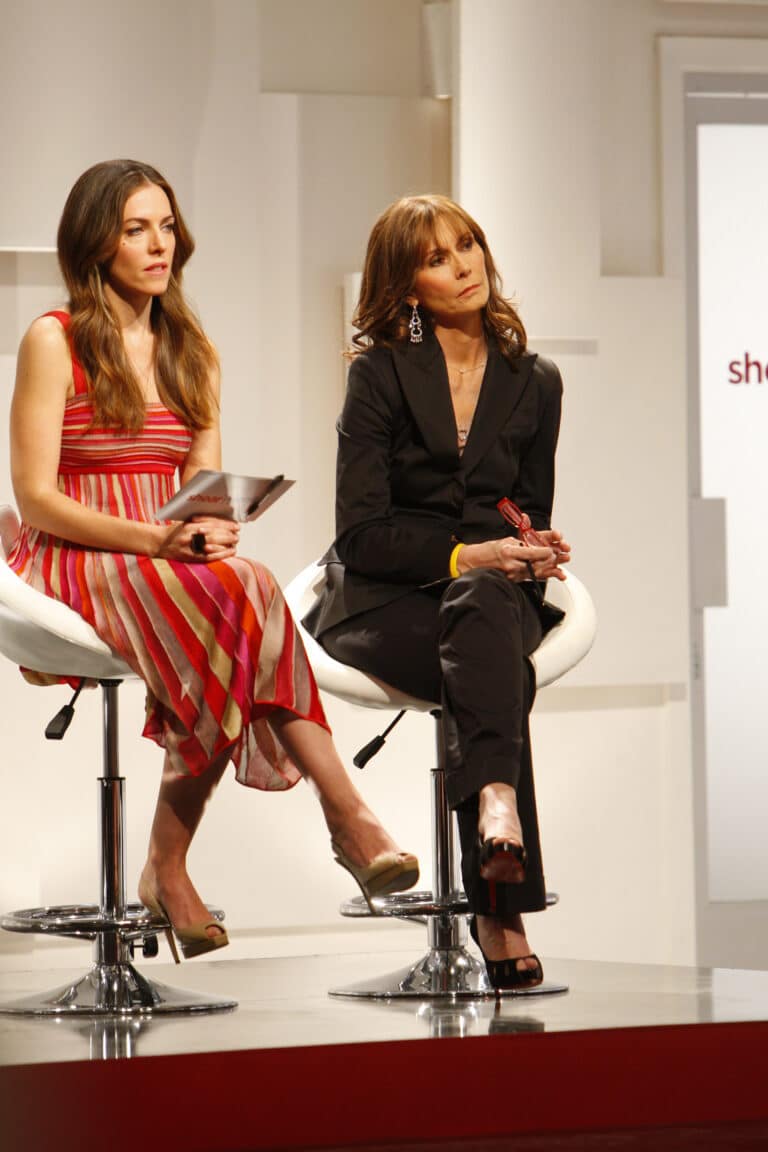 What probably saved her life was a strange feeling that overtook her and pushed her into action. In February 1987, shortly before Scarecrow and Mrs. King came to an end, Kate spoke to syndicated columnist Liz Smith, saying, "I'd never had a mammogram. We had a few days off from filming and I woke up one morning saying, 'I've got to have a mammogram today!' I have no idea why this came into my head, but I was lucky. I went and saw Dr. Mitch Karlin after and then had a second opinion. It turned out I did have calcification, too small to feel. This sometimes indicates abnormal cells. The thing was not invasive; it was only in one place, a pinpoint on the mammogram. The procedure was done under a local and they even checked the lymph nodes. They were OK."
Let's face it, this "Angel" is a survivor.
A visual look back at her career follows…
1. 'Dark Shadows' Soap Opera (1970 to 1971)
From 1966 to 1971, America was terrorized by the daytime horror soap opera Dark Shadows, which featured a wide variety of supernatural beings — most notably as vampire Barnabas Collins as played by Jonathan Frid. In 1970, they introduced a new ghost character named Daphne Harridge, and playing her is Kate, in what was her TV debut.
2. 'The Jimmy Stewart Show' (1971 TV Guest Appearance)
Screen legend Jimmy Stewart comes to television in his one and only series, and it didn't fare too well. In it, he plays an anthropology professor at a small-town college, and Kate happens to be a guest star in one episode.
3. 'Night of Dark Shadows' (1971 Film)
The second movie based on the Dark Shadows TV series, this one about the Collinwood mansion being haunted. Kare and David Selby play the newly-married Tracy and Quentin Collins. What they go up against is with Angelique (Lara Parker) and a story of possession.
4. 'Movin' On' (1972 TV Movie)
Kate's in a supporting role in this story about a motorcycle racer and a former POW who decide to tour the country in search of competitions to enter. Also starring Patrick Wayne and David Soul.
5. 'Bonanza' (1972 TV Guest Appearance)
Lorne Greene does double duty as Ben Cartwright and his evil lookalike, Benjamin Meredith, with Kate as Ellen finding herself in the middle of a ruse Meredith is planning.
6. 'The Rookies' (1972 to 1976 TV Series)
The series focuses on three young cops new to the job, who are played by George Stanford Brown as Terry Webster, Michael Ontkean as Willie Gillis, and Sam Melville as Mike Danko. Kate is nurse Jill Danko, who's married to Mike. This show was the first time Kate worked with producer Aaron Spelling.
7. 'The New Healers' (1972 TV Movie)
This TV movie, which is a medical drama taking place at a California small-town hospital, stars Kate as Nurse Michelle Johnson and Robert Foxworth as Dr. Calvin Briggs.
8. 'Satan's School for Girls' (1973 TV Movie)
A college sorority is actually a satanic cult, which has claimed the life of a young woman and caused her sister to come and investigate. Kate as Robert Lockhart works with Cheryl Ladd — who plays Jody Keller — for the first time in this film. Kate has a small role as "The Dean" in the 2000 remake.
9. 'Killer Bees' (1974 TV Movie)
Kate, as Victoria Wells, works with screen legend Gloria Swanson, who plays Madame Van Bohlen, a woman with a psychic connection with a swarm of killer bees that do her bidding.
10. 'Death Cruise' (1974 TV Movie)
Winners of a competition end up on a cruise ship that — as the title suggests — ends up taking their lives one by one. Don't sound like much of a cruise to us; hopefully, the food's good at least. Other cast members include Richard Long, Polly Bergen, Edward Albert, and Celeste Holm. The next year she starred in Death Scream, about a woman murdered in front of 15 people who refuse to say anything about it to the authorities. Also starring Ed Asner, Cloris Leachman, and Lucie Arnaz.
11. 'Death at Love House' (1976 TV Movie)
Sounds like the concluding chapter of a "Death" trilogy, but it's not. A book-writing couple (Robert Wagner and Kate) research dead Hollywood goddess Lorna Love and he begins developing an obsession regarding her.
12. 'Charlie's Angels' (TV Series 1976 to 1979)
Ah, you know about this one already. In its earliest incarnation, it was Kate teaming up with Jaclyn Smith and Farrah Fawcett to solve crimes as, respectively, Sabrina Duncan, Kelly Garrett, and Jill Munroe.
13. 'Thunder and Lightning' (1977 Film)
An action-comedy about moonshine runners in Florida who have to outwit the mob, which wants to take over their business. Also in 1977, Kate appeared on an episode of the acclaimed James at 15 TV show, for which she was nominated for a Primetime Emmy Award for Outstanding Guest Actress in a Drama Series. She also played herself in the "Angels and the Bums" episode of The San Pedro Beach Bums.
14. 'Topper' (1979 TV Movie)
Real-life married couple Kate and Andrew Stevens, having recently died, find themselves stuck on Earth as ghosts. To get into heaven, they reach out to help others, in this case, Cosmo Topper (played by Jack Warden). Also in 1979, Kate guest-hosted Saturday Night Live. 
15. 'Dirty Tricks' (1981 Film)
TV reporter Karen Polly Bishop (Kate) pursues a Harvard University student (Nicholas Campbell) accused of murdering Professor Chandler (Elliott Gould). Complicating things even further is the fact that the Mafia is after him as well.
16. 'Inmates: A Love Story' (1981 TV Movie)
Perry King is accountant Roy Matson, who finds himself in jail for "cooking the books" for a criminal. When he uncovers a conspiracy within the prison, efforts are made to keep him there. Helping him turn things around is Kate's Jane Mount, a convicted thief.
17. 'Thin Ice' (1981 TV Movie)
Kate is a teacher who gets involved with a younger student (she should know that these things never end well). Also starring legendary actress Lillian Gish.
18. 'Making Love' (1982 Film)
The marriage between Claire and Zach (Kate and Michael Ontkean, her Rookies costar) is thrown into chaos with the arrival of Bart (Harry Hamlin), who awakens Zach's attraction to other men.
19. 'Listen to Your Heart' (1983 TV Movie)
Romantic comedy bringing Kate together with Tim Matheson as, respectively, an art director and her book editor.
20. 'Scarecrow and Mrs. King' (1983 to 1987 TV Series)
One of those comedy-romance-adventures that were all the rage in the 1980s (think Moonlighting and Remington Steele). Kate is divorced housewife Amanda King, who finds her life (and emotions) intertwined with Lee Stetson (Bruce Boxleitner), a member of the "Agency" who goes out on covert operations.
21. 'Baby Boom' (1988 to 1989 TV Series)
A continuation of the 1987 film of the same name with Kate assuming Diane Keaton's role J.C. Wiatt, a lawyer and mom doing her best to balance life and career as she moves up the ranks.
22. 'Loverboy' (1989 Film)
Patrick Dempsey is pizza delivery boy turned gigolo Randy Bodek, who encounters unhappily married women played by, among others, Kate, Carrie Fisher, Barbara Carrera, and Kirstie Alley.
23. 'The Stranger Within' (1990 TV Movie)
Ricky Schroder is Mark, who returns to his rural Minnesota home 16 years after he was reportedly kidnapped. But his parents — Kate and Chris Sarandon — aren't so sure that this is their son, become even less so when exposed to his psychopathic side. Silver Spoons this ain't!
24. 'Quiet Killer' (1992 TV Movie)
Dr. Nora Hart (Kate Jackson) along with Dr. Jake Prescott (Jeffrey Nording) work to prevent the return of the "Plague of Justinian," which had previously wiped out half of Earth's population.
25. 'Adrift' (1993 TV Movie)
Reaching out to rescue a couple on a damaged boat who claim they were attacked, Katie and Guy Nast (Kate and Kenneth Welsh) quickly begin to wonder just who they've brought on board.
26. 'Empty Cradle' (1993 TV Movie)
Rita Donahue (Kate) is a woman who has given birth to a daughter (she knows from the sonogram) but is told that her son died. Needless to say, she's desperate to figure out what's going on. The story also involves Lori Loughlin as a woman desperate to be a mother so she can keep her boyfriend. All sounds so sordid, doesn't it?
27. 'Armed and Innocent' (1994 TV Movie)
To protect his home and family, 11-year-old Chris Holland shoots and kills two of three invaders of his home. The third goes to hail but swears revenge. Kate is his overprotective mother, Patsy Holland.
28. 'Justice in a Small Town' (1994 TV Movie)
The decision to expose high-level corruption in her community puts Sandra Clayton's (Kate Jackson) family at risk of retribution.
29. 'The Silence of Adultery' (1995)
Dr. Rachel Lindsey (Kate) ignores her every instinct and gets involved in a romantic affair with the father of an autistic child, who has come to her therapy center for help. Rachel's marriage, which was already on shaky ground, looks likely to collapse completely.
30. 'The Cold Heart of a Killer' (1996 TV Movie)
Dog-sled racer Jessie Arnold (Kate) is desperate to outrace a killer who is taking out participants in a 1,100-mild Iditarod race. Also starring Corbin Bernsen of L.A. Law.
31. 'A Kidnapping in the Family' (1996 TV Movie)
Official Description: A child's references to satanic rituals initiate a custody battle between his divorced mother (Tracey Gold) and his grandmother (Kate) in this fact-based story.
32. 'Panic in the Skies!' (1996 TV Movie)
When a plane is struck by lightning during a flight to Europe, flight attendant Laurie Ann Pickett (Kate Jackson) and passenger Brett Young (Ed Marinaro) attempt to take over from the dead flight crew and land the plane safely.
33. 'What Happened to Bobby Earl?' (1997 TV Movie)
Rose Earl (Kate) watches helplessly as her well-raised son Bobby (Drew Ebersole) goes off to college, gets involved with the wrong crowd, and goes down a dark and dangerous path.
34. 'Ally McBeal' (1997 TV Guest Starring Appearance)
In 1997, Kate made guest appearances on Calista Flockhart's Ally McBeal and an episode of Dead Man's Gun, while in 1999 she would guest on the series Twice in a Lifetime.
35. 'Sweet Deception' (1998 TV Movie)
Joanna Pacula is Risa Gallagher, a woman wrongly accused of murdering her husband who manages to escape and is on the run to prove her innocence. She turns to her friend Kit Gallagher (Kate), though wonders if Kit can be trusted.
36. 'Batman Beyond' (1999 TV Voice Guest Star)
Kate voiced the character of villainess Bombshell on the animated Batman Beyond, a role she reprised in 2002 in the animated The Zeta Project. In 1999, she was in the movie Error in Judgment, playing the character of Shelley. Also in 1999, Kate was in The Boys of Twilight (which has nothing to do with sparkling vampires or shirtless werewolves).
37. 'A Mother's Testimony' (2001)
Sharon Carlson (Kate) fears the kind of person her son truly is, and those fears turn out to have a basis in reality when he's accused of murder. Will she go to the authorities for or against him? Well, we're not gonna tell you.
38. 'Sabrina the Teenage Witch' (2002 TV Guest Star)
A witch meets an angel (sort of) in this episode of the sitcom.
39. 'Miracle Dogs' (2003 TV Movie)
Kate is absolutely in a supporting role in this film about a who, having discovered that his dog has healing powers, attempts to find homes for her abandoned puppies and helping people in the process.
40. 'Larceny' (2004 Film)
When a young man visits his off-kilter cousin in Los Angeles (having traveled there from New Jersey), he finds himself mistaken for a famous artist. Kate's role is a small one as "Mom." Also in 2004, Kate appeared in two episodes of NBC's Third Watch as Jan Martin.
41. 'No Regrets' (2004 Film)
A film director (Edward Albert) realizes that he can use his newest film to work through the many dysfunctional relationships he's had with women. Jennifer Hetrick is a woman named Cheryl Wheeler, with Janine as the actress playing her; Kate is Suzanne Kennerly and Lari White is the actor playing her.
42. 'A Daughter's Conviction' (2006 TV Movie)
When Maureen Hansen (Kate) is accused of murdering her husband, her daughter, Jo (Brooke Nevin), upon returning home from college, seeks out the real killer but finds that she could very well become the next target.
43. 'Criminal Minds' (2007 TV Guest Appearance)
Kate Jackson appeared on the "Honor Among Thieves" episode of 'Criminal Minds' (CBS Television Distribution)
44. 'Shear Genius' (2008 TV Guest Star)
A dose of "reality" with an episode of Shear Genius: Judges Jaclyn Smith, Kim Vo, Kelly Atterton, Kate Jackson (Trae Patton / ©BRAVO / courtesy Everett Collection)